Aldo Stool
It was the Paged furniture factory that commissioned us to design Aldo. Jadwiga Husarska-Sobina had already created several award-winning chairs (X-Chair, Boomerango, Polonia). Aldo itself is the 50th chair in Jadwiga's portfolio.
The chair has been designed by the designing team consisting of Jadwiga Husarska-Sobina and Magdalena Paleczna.
Choosing the material for Aldo was the key stage of the creative process. After a detailed analysis of the available solutions, the designers decided on beech wood.
Aldo owes its distinctiveness to the properties of beech wood. The chair has been designed in such a way, that the legs and the backrest be made from a single piece of wood.
At the same time, the seats are easily stackable. In this way, the furniture occupies little space when not used, allowing the maintenance personnel to clean the surfaces in a comfortable way and save space when being transported. It is of particular significance in the case of designing products for contract markets.
Natural
Option to re-colour
• Suitable for indoor use
• Material: European beech timber
• Colours: Extensive range of stain and paint finishes available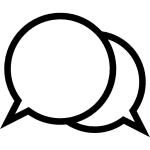 Get help. Email now, call (03) 9421 6608 or make a showroom Appointment >




Copyright © 2017 Hospitality Furniture Concepts. All rights reserved.
Hospitality Furniture Concepts is proudly founded and based in Australia.