Ara 310
Ara is a polypropylene moulded chair rein­forced with glass fibres, stackable and suita­ble for both indoors and outdoors. The upper part of back structure forms a big handle for an easy lifting and moving, giving it a dis­tinct character. Thanks to the tapered shape of the legs it's light and elegant, although resistant and non-deformable.
Ara is CATAS certified.
Stackable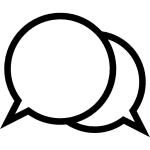 Get help. Email now, call (03) 9421 6608 or make a showroom Appointment >











Copyright © 2017 Hospitality Furniture Concepts. All rights reserved.
Hospitality Furniture Concepts is proudly founded and based in Australia.