Babila Chair 2759
An armchair with cosy shapes and generous dimensions giving absolute comfort. Babila Comfort completes the collection combining a large upholstered shell, featured by soft lines and reclined backrest, with ash wood legs. The armrest is defined by a chamfer that runs along the profile of the armchair.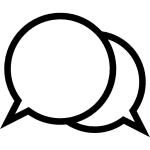 Get help. Email now, call (03) 9421 6608 or make a showroom Appointment >




Copyright © 2017 Hospitality Furniture Concepts. All rights reserved.
Hospitality Furniture Concepts is proudly founded and based in Australia.