Barista Chair
Solid timber chair with timber cross back, rattan woven seat.
Material: Solid Wood
Suitability: Internal
Weight: 4kg
Warranty: 1 year
Dimensions



88cm  46cm   49cm   52cm
Colour
Walnut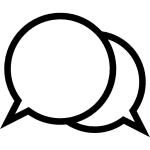 Get help. Email now, call (03) 9421 6608 or make a showroom Appointment >
Copyright © 2017 Hospitality Furniture Concepts. All rights reserved.
Hospitality Furniture Concepts is proudly founded and based in Australia.