Cage Bar Table
The design of the Cage bar table is simplified and modernised to cater to contemporary tastes.
Clean and simple in form, the concept is yet distinctive. The universal appeal of the design makes it an easy match with other furniture in any interior space.
Paired with black or white compact laminate (750×750 mm)
Product Dimensions
Width: 750 mm.

Height: 1037 mm.

Depth: 750 mm.

Colour
Black or White frame
Black or White top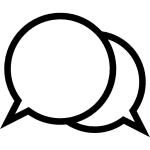 Get help. Email now, call (03) 9421 6608 or make a showroom Appointment >
Copyright © 2017 Hospitality Furniture Concepts. All rights reserved.
Hospitality Furniture Concepts is proudly founded and based in Australia.