ELLIOT 5475
Elliot table has an elegant silhouette and minimal design. The shape of the column, which transforms into an airy base, expresses continuity and attention to detail. The four-lobed column in extruded aluminium narrows down and splits open to form four feet in die-cast aluminium. Suitable also for outdoor. Height 730 mm.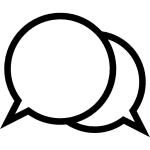 Get help. Email now, call (03) 9421 6608 or make a showroom Appointment >




Copyright © 2017 Hospitality Furniture Concepts. All rights reserved.
Hospitality Furniture Concepts is proudly founded and based in Australia.