FLAG 5150W4
Flag is a collection of coat hangers which is the result of the perfect synthesis of shape and function, the harmonious combination of elements that make it mono material looking.
Flag Wall polypropylene hooks are fixed to the steel bar without screws by an interlocking system, allowing an extremely fast composition. Its clean and sober design makes it suitable for many contexts, from public spaces to offices and domestic settings.
Available with four, eight or twelve hooks.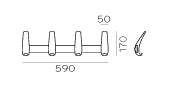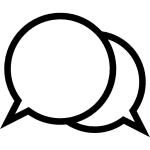 Get help. Email now, call (03) 9421 6608 or make a showroom Appointment >



Copyright © 2017 Hospitality Furniture Concepts. All rights reserved.
Hospitality Furniture Concepts is proudly founded and based in Australia.