inPower® Bar
The inPower™ Bar is a "plug & play" modular counter system designed to provide a functional work and charging station for public spaces. The inPower™ Bar legs have built-in inPower™ Flex modules that provide AC and USB charging. A variety of leg panels finishes are available to suit any decor.
inPower™ Bar is available as a free-standing table or wall mounted. Since all electrical components are certified to UL standards, inPower™ Bar only requires a single power source without adding costly hard-wiring to your facility.
Approvals & Certifications
Notable Features
Plug and Play
Available in 60" or 90" top widths for free-standing or wall mounting applications
Wheelchair accessible counter available
Construction
Counter Height: 36″ (standard) and 32″ (wheelchair accessible)
Leg Panels: Available in Arconas wood and laminate standards.
Counter Depth: 24″ (for wall fastened) or 30″ (for free standing, floor mounted)
Table Surface: Available in Arconas laminate, solid surface and granite standards.
Select Installations
Charles De Gaulle International Airport, France
Chicago O'Hare International Airport, USA
Montreal-Pierre Elliott Trudeau International Airport, Canada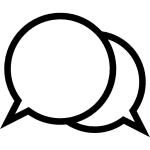 Get help. 
Email now, call (03) 9421 6608 or make a showroom Appointment >
Configuration
2 Leg Free Standing
2 Leg Wall Mounted
3 Leg Free Standing
3 Leg Wall Mount
Legs
White Laminate Gables
Wood Gables
Custom Graphics
Power
North American Outlet
UK Outlet
Universal Outlet
Universal Design
ADA Height with Privacy Panel
Table Tops
Abstract Laminate – Black Stone
Abstract Laminate – Flint Crystal
Abstract Laminate – Mystique Mount
Abstract Laminate – Mystique Night
Abstract Laminate – White Fiesta
Patterned Laminate – Folkstone
Patterned Laminate-Graphite
Patterned Laminate – Stone
Solid Laminate – Eclipse
Solid Laminate – Pearl
Solids Laminate – Pebbles
Solid Laminate – Snow
Solid Surface – Antarctica
Solid Surface – Maui
Solid Surface – Platinum
Solid Surface – Sandstone
Granite – Bianco Sardo
Granite – Nero Absoluto
Solid Surface – Deep Night Sky
Wood
Material_Wood-Maple
Material_Wood-Oak
Material_Wood-Walnut
Leg Frame
Cloud Silver