KADO pot
The seat becomes a pot, the pot a lighting object. A lot of clever functions for a unique item. Kado, ideal solution for delimiting, furnishing, organizing every living and contract location. Featured by essential and simple lines, made in polyethene matt finish, available in anthracite grey, bronze and white, shock resistant and waterproof, Kado is non-toxic and recyclable. A versatile and dynamic solution for any space.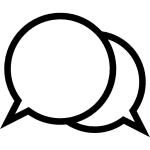 Get help. Email now, call (03) 9421 6608 or make a showroom Appointment >










Copyright © 2017 Hospitality Furniture Concepts. All rights reserved.
Hospitality Furniture Concepts is proudly founded and based in Australia.