Prop B-4390
With its late 19th-century origins, it is no surprise that Polish manufacturer Paged Meble has developed into one of the globe's major suppliers of wood-based interior furniture. There's nothing old-world about this brand's contemporary range, however.
Made from solid wood with natural veneers and designed along clean, natural-looking lines, Paged Meble furnishings pay homage to contemporary Scandinavian style
The New Prop Range for Paged designed by Nikodem Szpunar is a classic form inspired by design prevailing in the 50s. Characteristic structure based on traditional turned elements with a seat and a backrest made of plywood.
Sophisticated details emphasise natural methods of wood processing and bonding.
Dimensions



82cm      78cm      58cm         60cm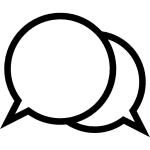 Get help. Email now, call (03) 9421 6608 or make a showroom Appointment >


Copyright © 2017 Hospitality Furniture Concepts. All rights reserved.
Hospitality Furniture Concepts is proudly founded and based in Australia.