Spring Table T1315-TL
The Spring table in a textured finish provides a great seating option for your patio or bar area.
Combine with chairs from the Madison or Sprout family to complete the set.
These tables have some great features such as:
• Commercial quality Construction.
• All aluminium powder coated frames will never rust.
The lightweight frame has clean, minimalist design that expresses an at once both reassuring and innovative concept.
Curving slopes and an agile frame mark the Spring.
Material
Aluminium
Details
Dining table (sled)
Sloping sides
Dimensions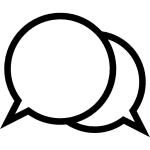 Get help. Email now, call (03) 9421 6608 or make a showroom Appointment >
PRODUCT DETAILS
Colours
Standard