TEMPS 3765
In designing Temps, Jorge Pensi's aim was to create a friendly object, one which nevertheless has specific features and a clear identity. Temps is featured by a pure and at the same time, elegant die-casted aluminium base. An injection-moulded polypropylene shell fits around the seat and contains the mechanism, hugging the user's lower back and ensuring ergonomy and comfort, while the padding inserted in the polypropylene shell designs a continuous line.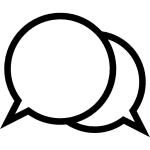 Get help. Email now, call (03) 9421 6608 or make a showroom Appointment >


Copyright © 2017 Hospitality Furniture Concepts. All rights reserved.
Hospitality Furniture Concepts is proudly founded and based in Australia.