VOLT 678
Volt barstool, with its pure volume and its well-defined lines, is the result of excellent selection of the best technologies and researchers in plastic materials. The compact size and ergonomic shape ensure functionality and comfort. The footrest on three sides, like a bend, grants the stackability. Made of polypropylene, injected with gas air moulding and reinforced by fibreglass, the Volt barstool is available in the same range of colours of the chair. Seat height 765 mm.
Stackable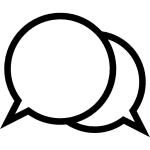 Get help. Email now, call (03) 9421 6608 or make a showroom Appointment >












Copyright © 2017 Hospitality Furniture Concepts. All rights reserved.
Hospitality Furniture Concepts is proudly founded and based in Australia.