Through its partnership with USM Airportsystems, Arconas offers an elegant and simple system to incorporate more plants into your airports and passenger terminals. These custom panels and plant pots can easily be integrated into other USM Airportsystems configurations at any time and can be retrofitted into existing furniture.
USM Airportsystems develops flexible and cost-effective furnishings for all passenger processes based on a simple tube and panel solution.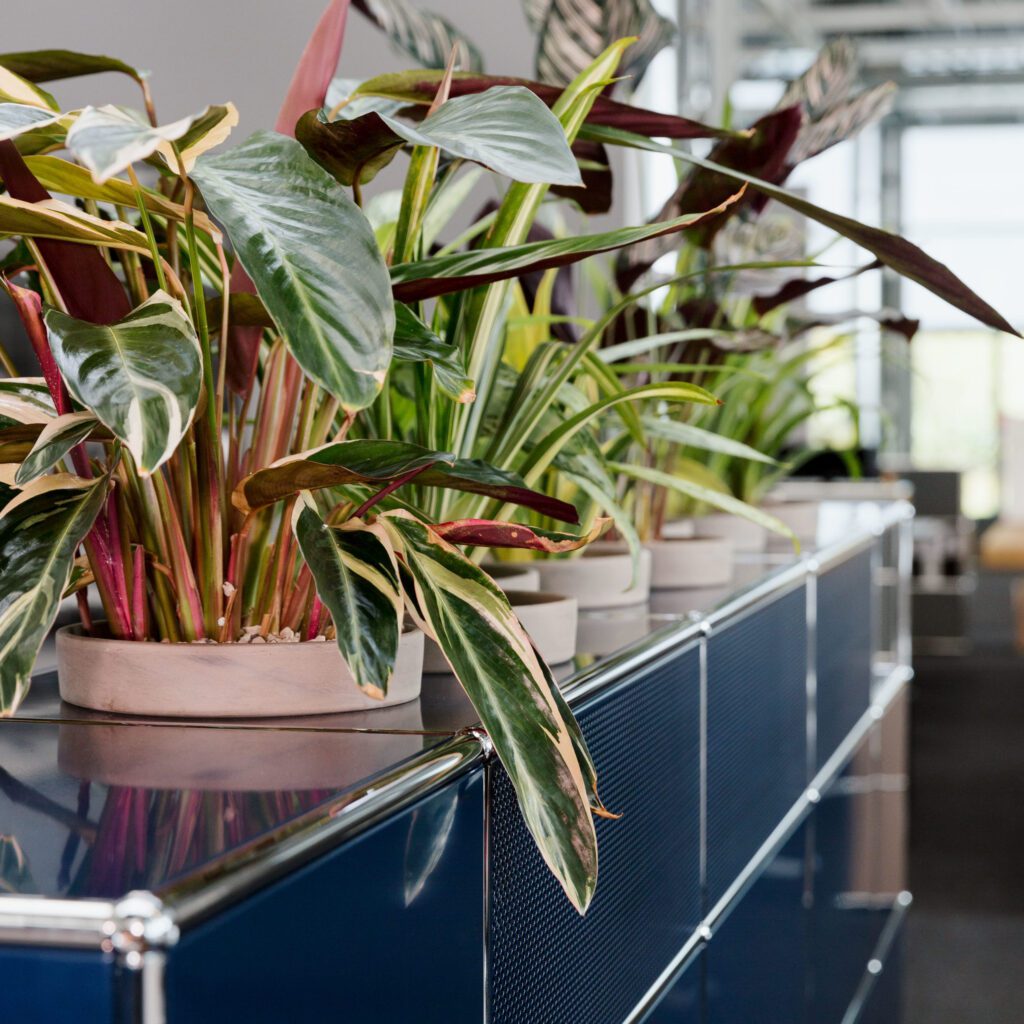 The new metal plant panel horizontally integrates plant pots directly into the furniture system, with pot recesses, in a subtle and discreet manner. The integration of plants into the existing modular furniture system creates an abundance of complementary and novel combination possibilities as well as design options.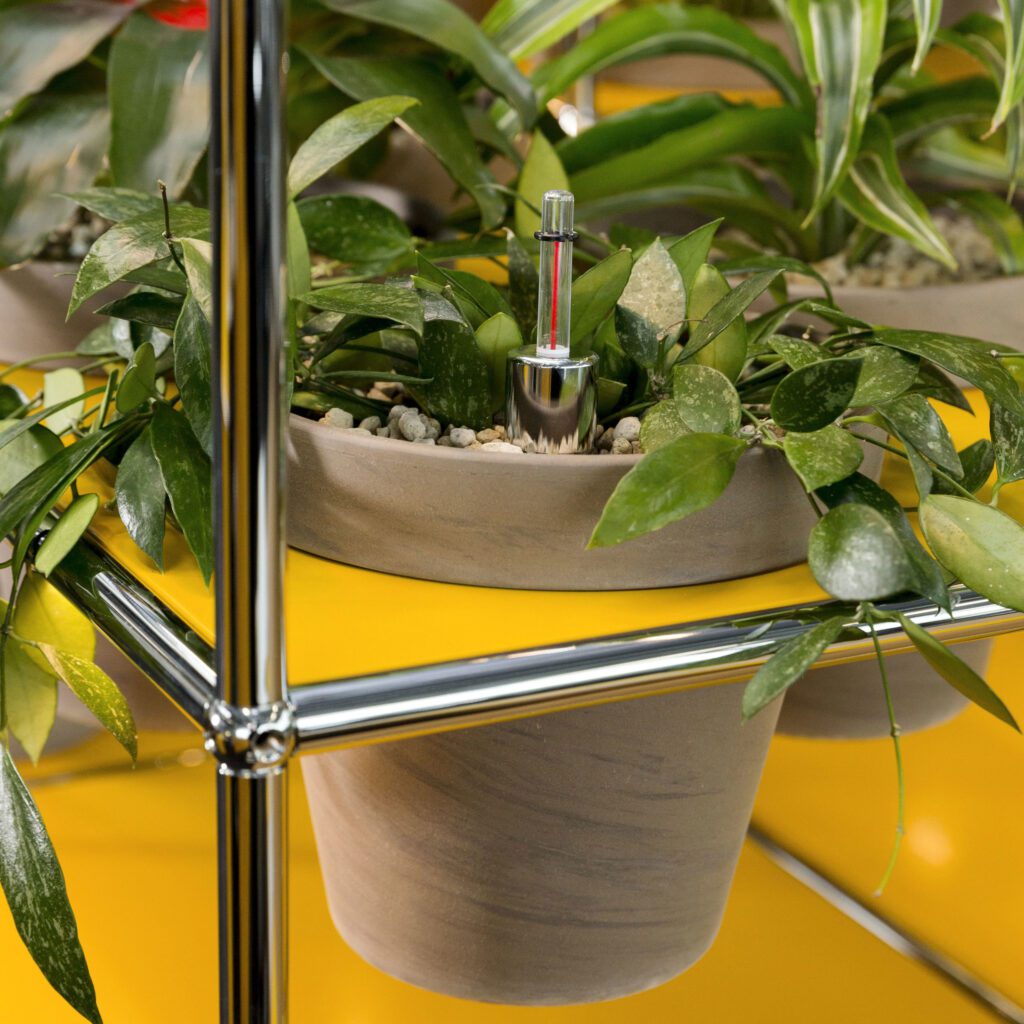 Plant Pots and Watering Set
The 'World of Plants' system comprises of metal plant panels, plant pots, and a watering set. The plant pots provided with the system are made from clay. The watering set consists of a pot insert and water level indicator. The system supports you by regulating and extending the pouring cycle.
DOWNLOAD COMPONENT OVERVIEW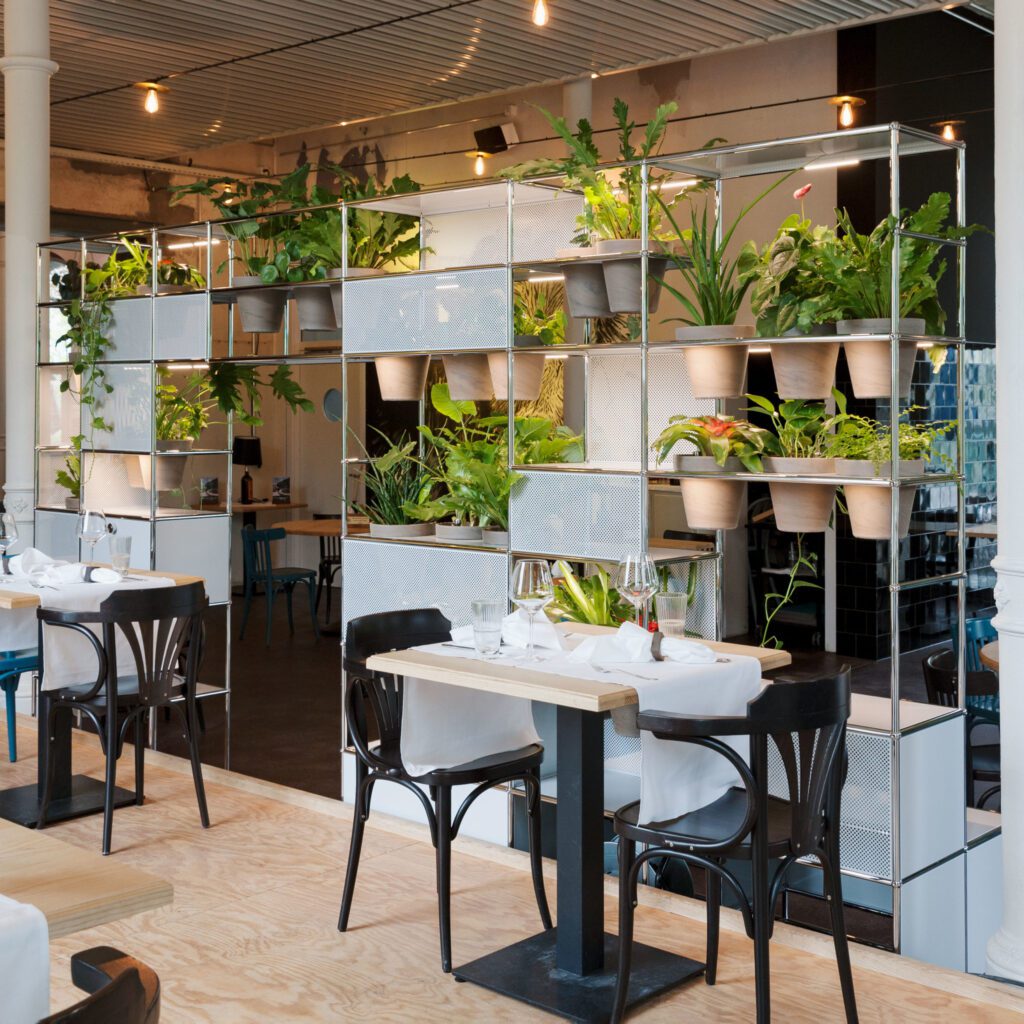 Creating a Sense of Place
Plants can be placed in VIP areas, hold rooms, lounges, concession spaces and more. Their strategic placement can be used as an accent to existing décor, as well as a divider within a space to create a sense of privacy and separation.