Accento is one of the oldest manufacturing company in Udine Area (since 1931). Accento produces and sells chairs, armchairs, sofas, furniture in wood and we are specialized in the contract market: restaurants, hotels, cruise ships, waiting area, conference room. The market segment of "Accento" is medium-high level and for this reason, models are already present in major hotel chains such Hilton, Marriot, Holiday Inn and Radisson.


Italian-made articles are manufactured by people who come up with solutions enabling design and product sturdiness to be combined.

Tradition secured by passion, the wish to unite past and present, looking at the future. Modern and dynamic with original ideas and innovative materials highlight what the Softline brand is about.

Arrmet's collections are the result of their constant commitment to simple, rational and lasting products that never put form before function. Arrmet produces chairs and tables designed for multi-purpose – both indoor and outdoor – paying particular attention to finishes and materials.   Arrmet believes that their product's success is the result of a passionate commitment to design, to contemporary needs and to continuous innovation, an approach that has distinguished the Made in Italy movement for many years.


Seven Sedie is a dynamic and evolving company with over forty years of experience in the interior design sector. Seven Sedie is synonymous with the continuous search for production excellence characterised by tradition and technology.
Not only chairs but also sofas, armchairs, tables and desks; all Seven Sedie products are manufactured with "haute couture" crafted finishings, supported by a highly technological management and operating system to meet the highest "made in Italy" quality standards.
Seven Sedie is a highly engineered atelier, a modern workshop for exclusive collections that combine reliability and look, a laboratory that reinvents classic furniture enriching it with the expression of avant-garde design.

Certain objects endure the test of time, as symbols of our past. Chairs, which have accompanied our lives over centuries: we sit down to think, listen, learn, create, talk, rest…
Xedra's, chairs are not just complemented but valuable products, with their own story to tell. Who chooses us shares this philosophy and knows that all our products are endowed with intrinsic quality: the long-duration guarantee.

Pedrali is an Italian furniture manufacturer founded in 1963 that develops durable and contemporary solutions for public spaces, office and restaurants.
The collection consists of chairs, stools, tables and accessories made by processing different materials such as plastic, metal and wood.

Paged is a Polish company, one of the leading European manufacturers of furniture, especially in terms of the uniqueness of its offer that includes the bentwood furniture – handmade products manufactured only in a few places in the world.

Trabà provides a reinterpretation of contemporary design, creating a unique style that does not merely follow in the wake of the latest trends but offers an authentic way of living each and every space.
The chairs and tables of the trabà collection arise from a fundamental requisite: to create a calibrated hybridization of tradition, modernity and innovation. the project was designed by Emilio Nanni for trabà.
The designer has conducted an in-depth research into the concepts chair and table, reflecting on their archetypes and developing a new form of essentiality for this collection. the result is a series of universal products suited to the furniture markets, the wide range of seats on offer convey a sense of modernity with a twist, combined with a tangible quality reflected in a meticulous attention to detail and finishes, for a range permitting great versatility of use.

Established in 2000, Modus is a British company in pursuit of design and manufacturing excellence.
Modus furniture is thoughtfully and sustainably made in the UK by our committed team. Modus are proud of our heritage and their goal is to leave a creative legacy of which they can be equally proud.

Founded in April 2010, District Eight is a furniture design firm that creates quality work, inspired by the industrial age. Informed by their location in Ho Chi Minh City, Vietnam; much of their work reflects the raw, bold character of our surroundings. District Eight prides themselves on creating handcrafted furnishings that combine industrial elements with modern aesthetics.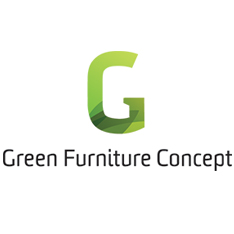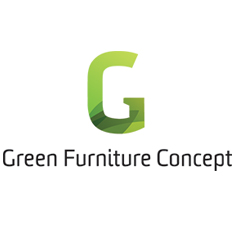 The Green Furniture Concept – The marriage of design and sustainability that yields unique, eye-catching and highly-functional furnishings. Beneficial for indoor public landscapes. Sustainable brand boosters.
Copyright © 2017 Hospitality Furniture Concepts. All rights reserved.
Hospitality Furniture Concepts is proudly founded and based in Australia.