PPE Disposal Bins
Prepare your terminal or public space for new COVID-19 requirements with these dedicated PPE disposal bins. These bins are offered to encourage the proper disposal of Personal Protective Equipment (PPE) such as gloves and masks. PPE disposal bins are suitable for indoor or outdoor use. The light blue color creates a distinction among other waste bins and standard decals offer clear PPE disposal messaging.
Reduce PPE Litter
As the use of PPE increases to protect against the spread of COVID-19, the sight of masks and gloves littering the ground has become all too familiar. Dedicated PPE bins encourage individuals to properly dispose of these items. Equip your facility with the correct PPE disposal bins by talking to one of our experts today. We'll help you find the right PPE waste station for your environment.
Notable Features
Distinct light blue powder coat finish
Available with a hood for outdoor applications
Custom decals for specific language requirements are available
Construction
Body: Powder coated steel
Resources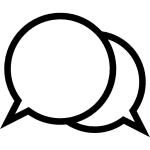 Get help. 
Email now, call (03) 9421 6608 or make a showroom Appointment >
Design Options
Super Trashbox-PPE
Super Trashbox-PPE with hood
FFJ1-PPE
FFJ2-PPE
Display panel graphics can be customized or replaced with other artwork in the future.