Exceptional Public Seating
Arconas is the leading designer and manufacturer of furniture for airports and public spaces.
Hospitality Furniture Concepts is the exclusive Australian partner of Arconas products.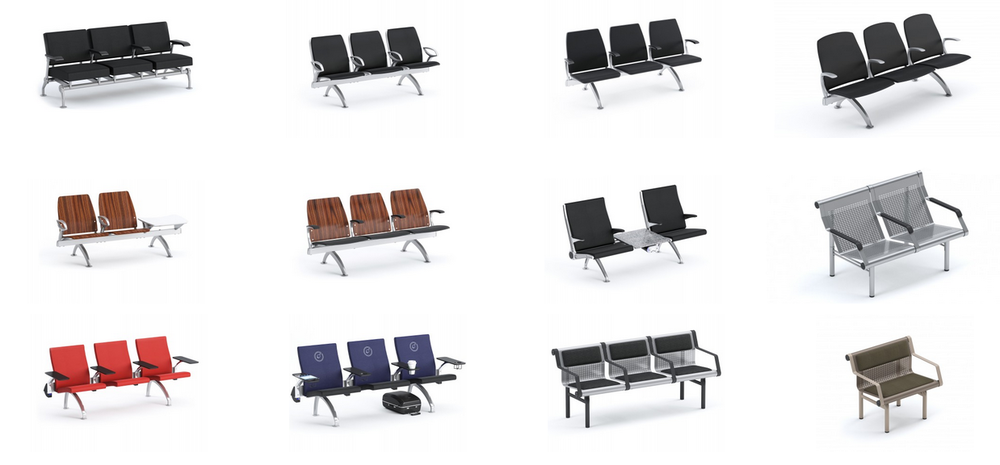 Arconas is dedicated to improving the quality and design of airport furniture and has installations in more than 300 airports worldwide. We are the official seating standard for major carriers including American and Southwest Airlines and are installed in major hubs such as DFW, BOS, ORD, JFK, DEN, HOU, LAX, FLL and GRU.
Our award-winning, high-performance seating lines, power solutions, and waste containments are designed to the highest standards of durability, comfort, and safety to accommodate traveller and terminal operators' needs.
Have an airport, government, justice or public seating space you would like to work on?
Speak with our Airports and Government team
We're real people, we are passionate about public seating, and we'd love to meet you. Need some help with a project? Would you like to work with us? Please let us know!
Our Details

Yanni Mastro
yanni@hospitalityfurniture.net.au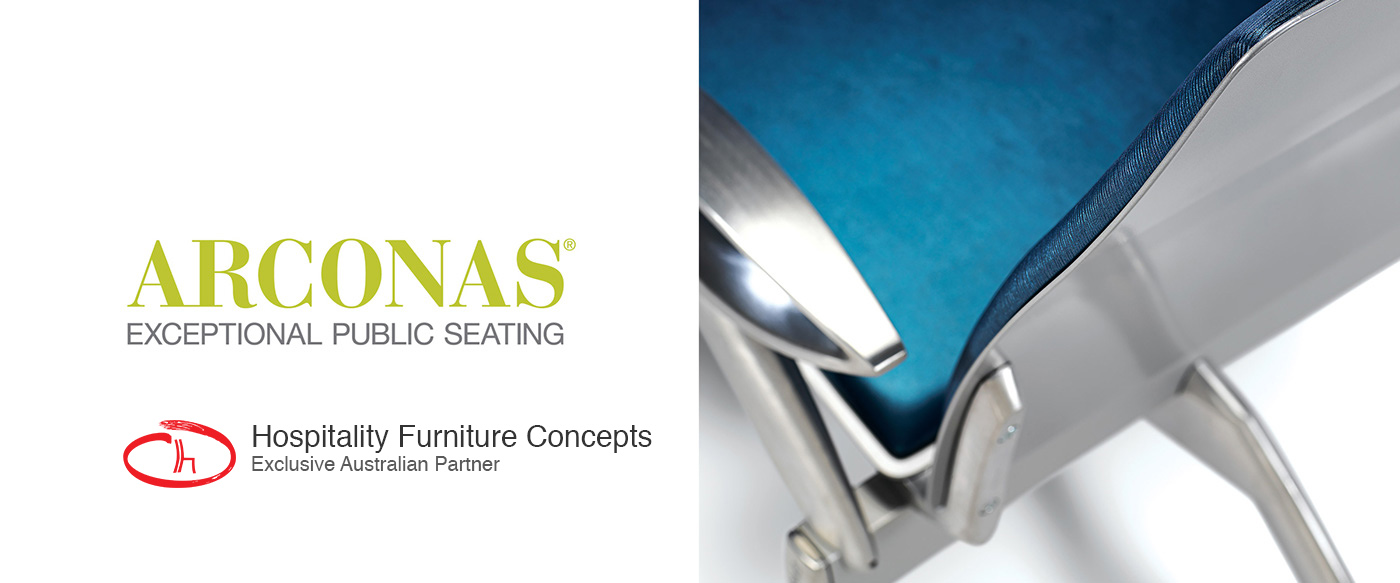 Company Profile – Arconas
Airport Terminal Seating

Arconas manufactures the next generation of public seating designed specifically for today's busy airports. Our seating is designed for flexibility and ease of installation, including a wide range of passenger-friendly accessories. Many configurations are possible, including curved and linear rows, in single or back-to-back arrangements, and six seat cluster units that create inviting waiting areas that offer increased personal space and table surface. Arconas consults directly with airports, airlines, architects and designers to create contemporary, comfortable and engaging passenger environments.

We offer:

Six high performance, award-winning airport seating systems that exceed the rigorous demands of airport environments.
Power Access – Arconas is the market leader in providing power solutions that are convenient, safe and accessible from a comfortable seated position while taking into consideration the long-term impacts of a rapidly evolving technology.
Multi-media towers that maximize real estate use and provide revenue-generating opportunities.
Environmentally-friendly seating that utilizes innovative, renewably-sourced materials such as BiOH Polyols from Cargill, meets the requirements of ANSI/BIFMA Emissions Standards and helps customers achieve Commercial Interiors LEED credits.
An extensive range of elegant, functional and durable Waste & Recycling units including stainless steel and fire-proof models.
One-on-one consultation with an airport seating specialist to help you create unique and innovative hold rooms, business, family, lounge and concessions areas, including AutoCAD planning and finishes consultation.
Experienced project management and installation coordination, including the creation of a customized on-going maintenance program.

Airport Charging Stations

Airports know that passengers want comfort, cleanliness and convenience, and Arconas' specialized 'plug and play' charging accessories for its seating collections allows passengers to stay connected whenever and wherever needed.

We offer a variety of "plug and play" seating collections with integrated power modules, powered counter systems, workstations, and media towers that accommodate FIDS or LCD TVs for live television or third-party advertising.

Power modules are designed for AC and USB charging and are CE certified. Plug connections accommodate 120 & 220 VAC.

Airport Lounge & Children's Play Areas

Arconas' innovative lounge seating offers a feast for the eye and maximum comfort for the body.

These dynamic designs sparkle in today's modern airports including VIP lounges, play spaces and "re-composure zones."

From classic elegance and beauty to youthful colours and shapes, Arconas provides enough variety to satisfy, and embrace all of your visitors.

Outdoor Furniture

Arconas offers a collection of contemporary seating and waste management bins for outdoor spaces. A selection of tandem seating and benches are treated to withstand fluctuating weather conditions, and our waste and recycling bins are built for the outdoors.

Our high quality, durable waste and recycling bins are made from stainless and galvanized steel, are fireproof and offer a variety of options that include floor/wall mounting kits, weather hoods, ashtrays, brand identification and advertising panels.
Showroom
259 Victoria St, Abbotsford VIC 3121
Mon - Fri: 10:00am - 5:00pm
Sat: by appointment, book a time >
Visit our showroom, call (03) 9421 6608 or email us.
Copyright © 2017 Hospitality Furniture Concepts. All rights reserved.
Hospitality Furniture Concepts is proudly founded and based in Australia.
Proud supplier of:


Pedrali · Accento · Seven Sedie · Xedra · Traba
Modus · Paged · Torre · District 8 · Fameg
Contract / Specification Brands