Bernù aero
Light. Refined. Affordable.
Available with curved or straight beams, Bernù Aero features comfortable, elegant upholstery and ergonomic construction. Engineered for excellence, this lightweight system performs like its heavier counterparts. Bernù Aero is dynamic… and delightful.
Bernù Aero passes the most rigid fire standards in North America CAL 133 and in Europe (British Standard-5852).
US Patent: D498,077 S
CONSTRUCTION AND FINISHES
Content goes hereConstruction: Seat and back pans: Contoured metal Cushions: Molded CFC free, HR fire retardant soy-based polyol BiOH foam Beam: Anodized aluminum Supports: Die-cast aluminum Finishes: Perforated Seats and backs: Powder coated in Arconas Standards Cast aluminum – Satin with bright polished accents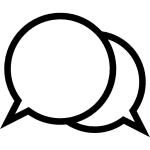 Get help. 
Email now, call (03) 9421 6608 or make a showroom Appointment >