Place® Cluster
The Place cluster provides extra personal space and privacy, while maximizing seat utilization. The configuration includes a central table, with additional table space beside each seat, providing a generous amount of room for people to work and relax.
Approvals & Certifications
Notable Features
Integrated power and USB at every seat
Large surface area to work and spread out
Small foot print with high seat utilization
Construction
Seat & back: High resiliency moulded foam over contoured steel pans
Beam: Extruded aluminum
Supports, Legs & Arms: Die-cast aluminum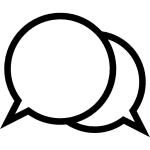 Get help. 
Email now, call (03) 9421 6608 or make a showroom Appointment >
Arms
Clusters can be ganged to form semi-circular seating arrangements suitable for families and small groups to gather. Combine Cluster units with linear Place seating to create further interest.
Place Cluster
Tablet Arm
Grey Phenolic
Black Phenolic
Upholstery
Vinyl
Faux Leather
COM
Table Tops
Abstract Laminate – Black Stone
Abstract Laminate – Flint Crystal
Abstract Laminate – Mystique Mount
Abstract Laminate – Mystique Night
Abstract Laminate – White Fiesta
Patterned Laminate – Folkstone
Patterned Laminate-Graphite
Patterned Laminate – Stone
Solid Laminate – Eclipse
Solid Laminate – Pearl
Solids Laminate – Pebbles
Solid Laminate – Snow
Solid Surface – Antarctica
Solid Surface – Deep Night Sky
Solid Surface – Maui
Solid Surface – Platinum
Solid Surface – Sandstone
Granite – Bianco Sardo
Granite – Nero Absoluto