Arconas' airport furniture and public seating is made to the highest standards of comfort, durability and safety to accommodate the needs of travellers and terminal operators.
Due to their unparalleled reputation for quality, Arconas furniture has been installed in some of the world's major airport hubs, including JFK, LAX and DFW.
If you are looking for highly functional, quality furniture for airports and other indoor/outdoor public spaces, get in touch with us today. We supply an extensive range of seating systems and lounges, power access stations, multi-media towers, as well as waste and recycling units that make public spaces comfortable for everyone.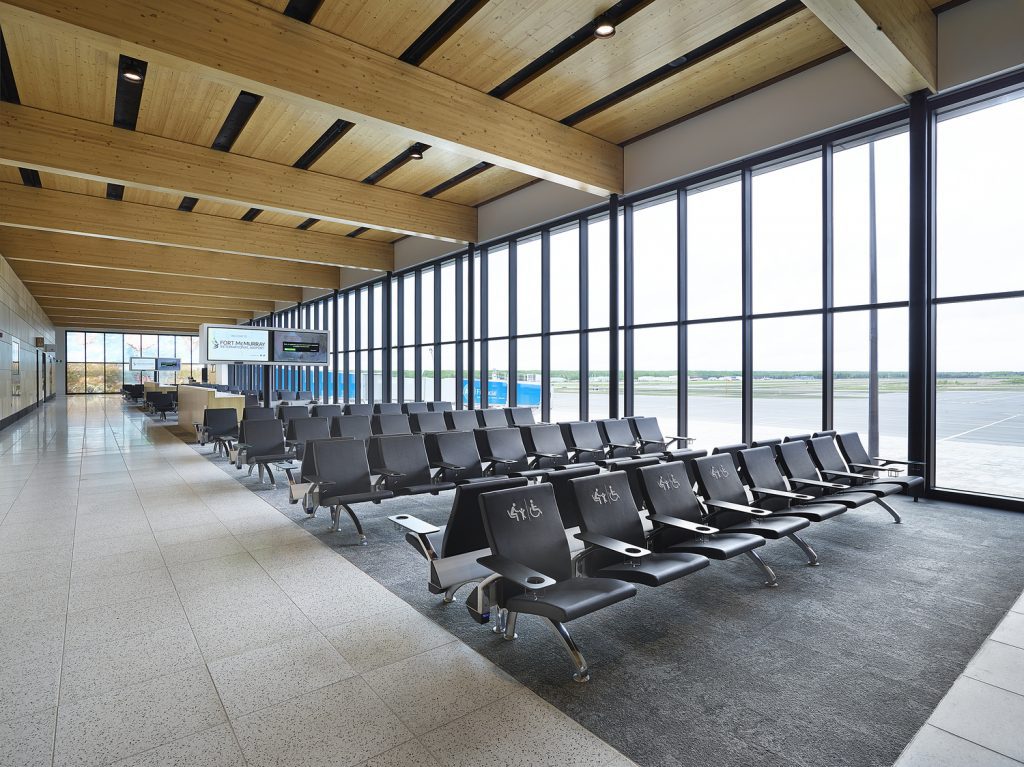 Browse Indoor and Outdoor Public Seating Options
More than just airport furniture suppliers, we can also provide the right solution for indoor and outdoor public spaces, including government buildings, healthcare and education facilities, and other public waiting spaces.
We have one of the most extensive ranges of airport and public seating in Australia, which is available for you to explore online. All pieces are manufactured to the highest standards so as to withstand the demands of high traffic public spaces.
View tandem seating options, with in-built power plugs, USBs, tablet arms and drink holders to provide travellers with plenty of space for reading, working or consuming media.
Explore our bench seating options, which can be fully customised to suit any interior. Choose benches with or without arms, in a range of colours, as single or back-to-back configurations to maximise space and comfort of all travellers.
Our cluster seating systems are also ideal for providing maximum traveller comfort while maximising seat utilisation. Our cluster seating systems can be configured in many different ways to perfectly suit various floorplans and can be equipped with power and signage towers.
Provide travellers with easy access to power, thanks to Arconas' range of power modules and counter systems, designed to complement any seating configuration.
We have a showroom, factory and several warehouses located throughout Melbourne, so we can always meet your needs for high-quality, durable airport furniture and indoor public seating.
Our experienced team members are here to make choosing furniture for airport terminals and public spaces easy. When you work with us, we'll advise you on the best pieces of furniture to maximise space and the comfort of users, allowing you focus on other matters.
For assistance in selecting the right indoor public seating and airport furniture, get in touch with our friendly team today. We'll be happy to help you make the right choice for your space. You can also download our airport furniture and public seating brochure here.
We're real people, we are passionate about public seating, and we'd love to meet you. Need some help with a project? Would you like to work with us? Please let us know!
Contact Us Today