IRENE sofa
Comfortable sofa with markedly contemporary lines.
Every product can be customised according to customer requirements.
Origin
Italy
Dimensions
Width 1420mm | Height 860mm | Depth 720mm | Seat Height 440mm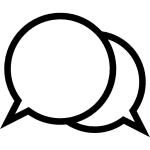 Get help. Email now, call (03) 9421 6608 or make a showroom Appointment >
Copyright © 2017 Hospitality Furniture Concepts. All rights reserved.
Hospitality Furniture Concepts is proudly founded and based in Australia.