Vantage Stool
Combining deep understanding of craftsmanship and modern CNC technology, the Vantage stool meets the highest requirements of quality and sustainability, carefully engineered to achieve maximum seating comfort.
Dimensions


76cm       40.5cm        40.5cm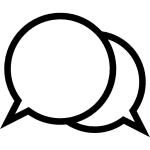 Get help. Email now, call (03) 9421 6608 or make a showroom Appointment >
Copyright © 2017 Hospitality Furniture Concepts. All rights reserved.
Hospitality Furniture Concepts is proudly founded and based in Australia.