Wormy Chestnut – Solid Timber Top
Our timber table tops are expertly manufactured in-house to your specifications.
We offer customisation of sizing, edge profiles and staining.
Highly variable timber, Australian Wormy Chestnut has a unique appearance – the result of the hardiness of Australian trees enduring wildfires, seasons of drought, flooding and insects.
These features produce a similar appearance to recycled messmate. Known as Australian Chestnut when handpicked to be free of features.
Colours
Overall, has mellow blonde colours blended with straw and light to dark browns
Grain detail
Red and black gum veining pockets, markings of wildfires
Pinholes and squiggly black features resulting from ambrosia beetles
Non-uniform grain patterns and sap lines
Hospitality Furniture Concepts proudly uses sustainably and responsibly sourced timber species in our manufacturing, where our suppliers comply with:
PEFC – Programme for Endorsement of Forest Certification Schemes
PEFC™/21-31-233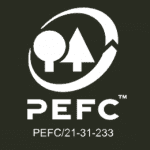 AFS – Australian Forestry Standard
AFS/01-31-233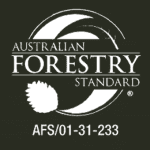 Forest Stewardship Council Certification (FSC)
FSC® C113479