X-Kiti / P
A project synthesis of simplicity, perfection and ingenuity. A geometry made of curves and straight lines, inspired by the Scandinavian design of the Fifties. A light, but at the same time, a solid framework. It lends itself to enhance woodworking, available in a wide range of finishes.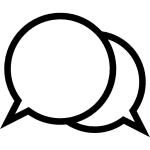 Get help. Email now, call (03) 9421 6608 or make a showroom Appointment >
Copyright © 2017 Hospitality Furniture Concepts. All rights reserved.
Hospitality Furniture Concepts is proudly founded and based in Australia.