Aerea™
Aerea is a versatile collection of modular multi-purpose seating that combines the elegance and comfort normally reserved for VIP lounges with the durability required for high-traffic waiting areas. Customize Aerea in a way that suits your space best. The seats can be configured with or without arms, and with free-standing or attached tables.
Construction
Seat & Back: Injected moulded foam with internal steel frame
Beam: Extruded aluminum
Supports: Die-cast aluminum
Approvals & Certifications
Exceeds ANSI-BIFMA X7.1-2011 standards
Select Installations
San Luis Obispo Airport, CA, USA
Memorial Hermann Texas Medical Center, TX, USA
Kingston Railway Station, RI, USA
Notable Features
Highly modular
Thick cushions offer extra comfort and support
Sweep-through cushions for easy maintenance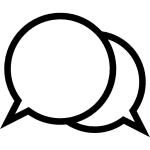 Get help. Email now, call (03) 9421 6608 or make a showroom Appointment >
Seat Width
22″ Seat
30″ Seat
Tables
22″ Table
13″ Table
Corner Table
Coffee Table
Power
inPower flex
Dual AC Receptacles and two USB ports
inPower flex 3
Two AC receptacles and two USB-C ports
Choose from 22″ and 30″ seat widths; intermediate, end, and connecting tables; and arms to create customized configurations.
2 Seat Unit
3 Seat Unit with Arms
3 Seat Unit with Inline Table
3 Seat Unit with 3 Seat Bench
2 Seat Units with Corner Table
2 Seat Units with Corner Table and Coffee table
Frame
Cloud Silver
Textured Black
Table Tops
Abstract Laminate – Black Stone
Abstract Laminate – Flint Crystal
Abstract Laminate – Mystique Mount
Abstract Laminate – Mystique Night
Abstract Laminate – White Fiesta
Patterned Laminate – Folkstone
Patterned Laminate – Graphite
Patterned Laminate – Stone
Solid Laminate – Eclipse
Solid Laminate – Pearl
Solids Laminate – Pebbles
Solid Laminate – Snow
Solid Surface – Deep Night Sky
Solid Surface – Antarctica
Solid Surface – Maui
Solid Surface – Platinum
Solid Surface – Sandstone
Granite – Bianco Sardo
Granite – Nero Absoluto
Upholstery
Vinyl
Faux Leather
COM