Bridge
A collection consisting of a lounge chair and a sofa.
The simple straight and curved lines place it in a classic contemporary style which recalls the designs of the 1920s, 1930s and 1940s.
Seat and back hang from a metal structure that surrounds the pieces from the back and makes moving them easy.
2 Seater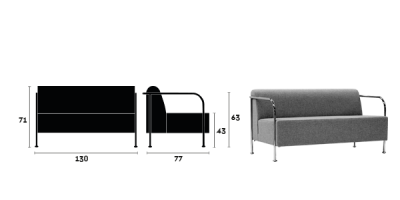 1 Seater