Product Details
Sizes
Standard configurations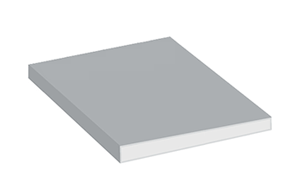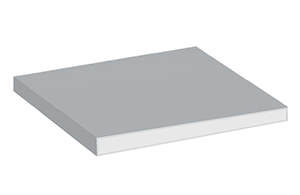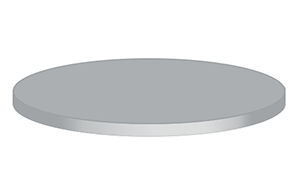 Guide to selecting your size
We can manufacture our table tops to non-standard sizes on request.
Not sure what size tops you'll need? To make the most of your venue's area, get in contact with us to discuss your project.
Edges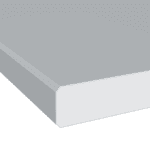 Aris (*Standard Profile)
Top colours


Solid White


Marmo di Monte


Marmo di Torre


White Cement


Calacutta D'oro


Calacutta Grey


Grey Cement


Portland Stone
Sustainability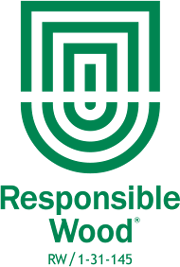 The Australian Forestry Standard (AFS)
The Australian Forestry Standard (AFS), known as AS 4708, serves as the primary management standard within the Australian Forest Certification Scheme (AFCS). This comprehensive scheme encompasses a vast expanse of over 7.8 million certified hectares, spanning both native forests and plantations throughout Australia. Complementing the AFS, the AFCS also incorporates the AS 4707 Chain of Custody Standard, a vital component for monitoring the traceability of forest and wood products as they traverse the supply chain.
These standards, officially designated as Australian Standards®, enjoy the recognition of Standards Australia and hold international acclaim through the endorsement and mutual recognition by PEFC. Products that proudly display the AFS label originate from independently certified organizations, each distinguishable by their unique certification number featured alongside the AFS trademark logo.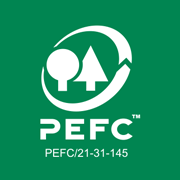 Programme for the Endorsement of Forest Certification schemes (PEFC)
In 1999, the Programme for the Endorsement of Forest Certification schemes (PEFC) was inaugurated. PEFC functions as a platform facilitating the reciprocal acknowledgment of reputable national or regional forest certification programs. These programs are meticulously designed to adhere to globally accepted criteria for sustainable forest management. Notably, PEFC oversees the certification of an expansive 209 million hectares of forests, establishing it as the preeminent forest certification scheme globally in terms of scale and scope.
How it's made
Compact Laminate is constructed with layers of Kraft paper, dipped in resin and dried.
These layers are then sandwiched between laminated top and bottom sheets, compressed and baked.
A process called polymerisation melds them all together creating a solid-core panel that is an extra tough durable laminate.


High-Pressure Laminates (HPL & CL) are resistant to most common chemicals and substances.
Products that's use Compact Laminate