[et_pb_section fb_built="1″ admin_label="section" _builder_version="3.0.47″][et_pb_row _builder_version="3.18.2″][et_pb_column type="4_4″ _builder_version="3.18.2″ parallax="off" parallax_method="on"][et_pb_post_title meta="off" featured_image="off" _builder_version="3.18.2″][/et_pb_post_title][/et_pb_column][/et_pb_row][et_pb_row _builder_version="3.18.2″][et_pb_column type="3_4″ _builder_version="3.18.2″ parallax="off" parallax_method="on"][et_pb_text _builder_version="3.18.2″]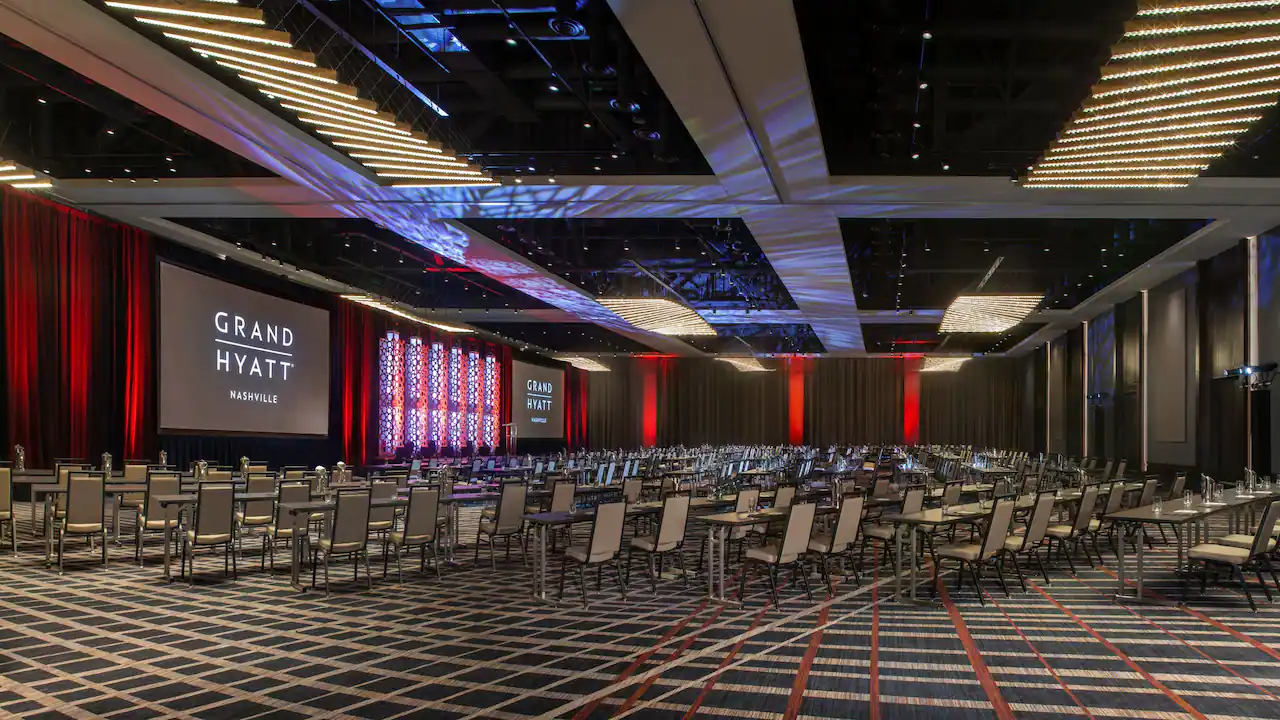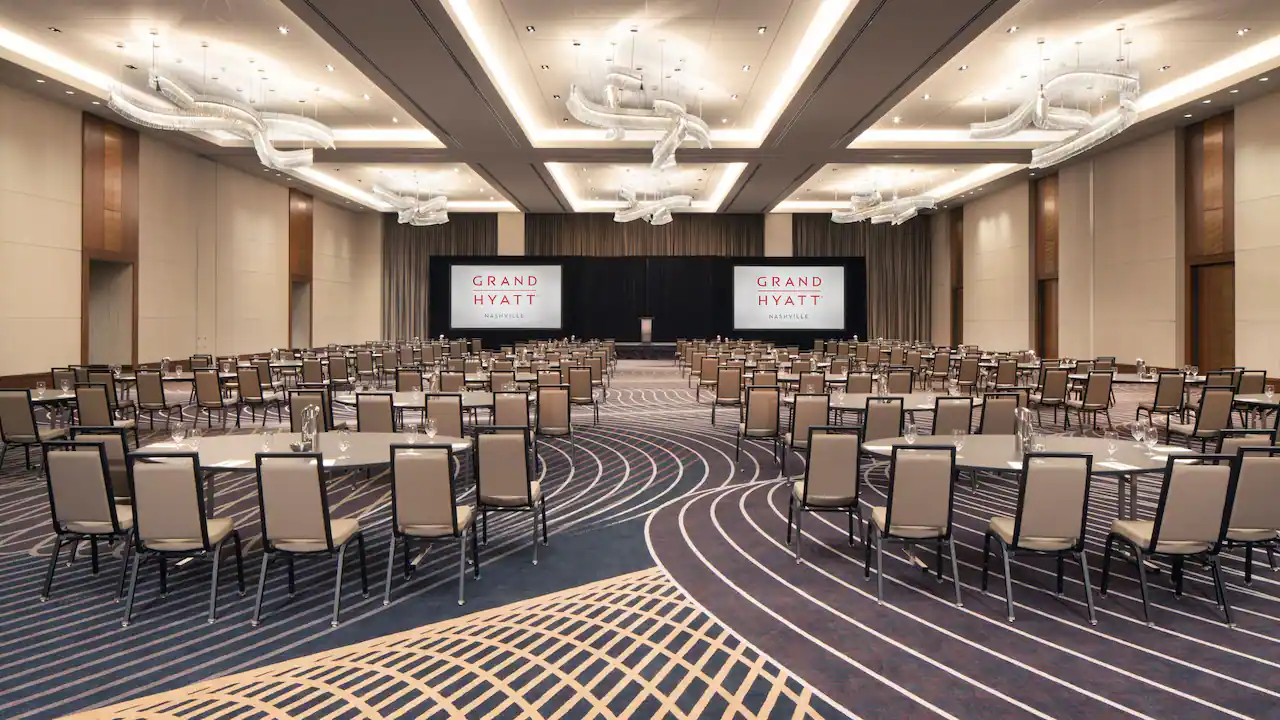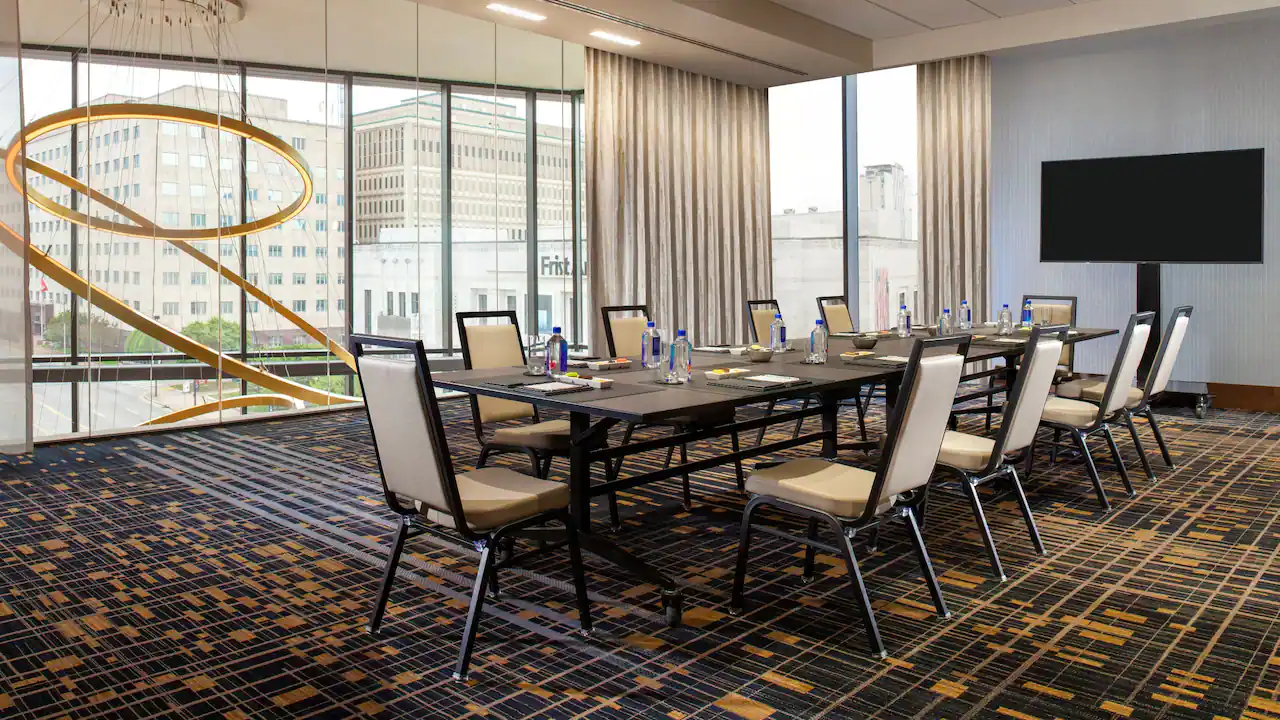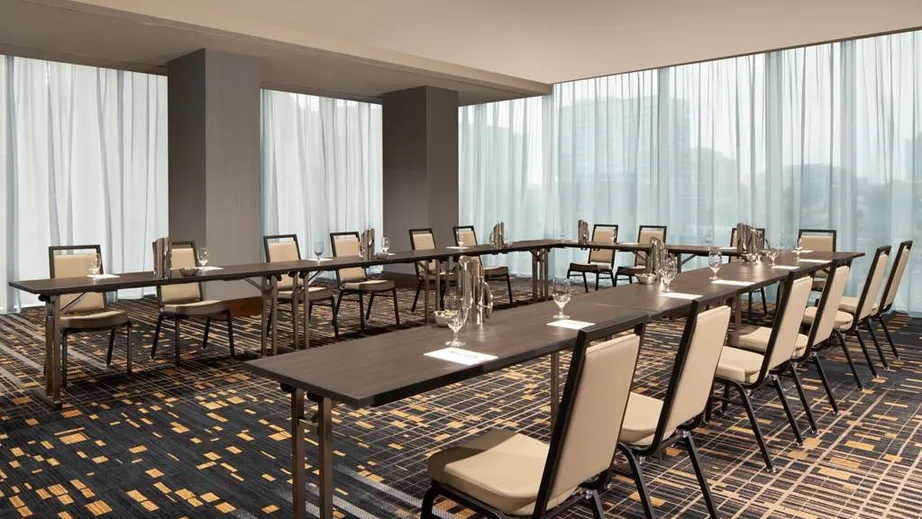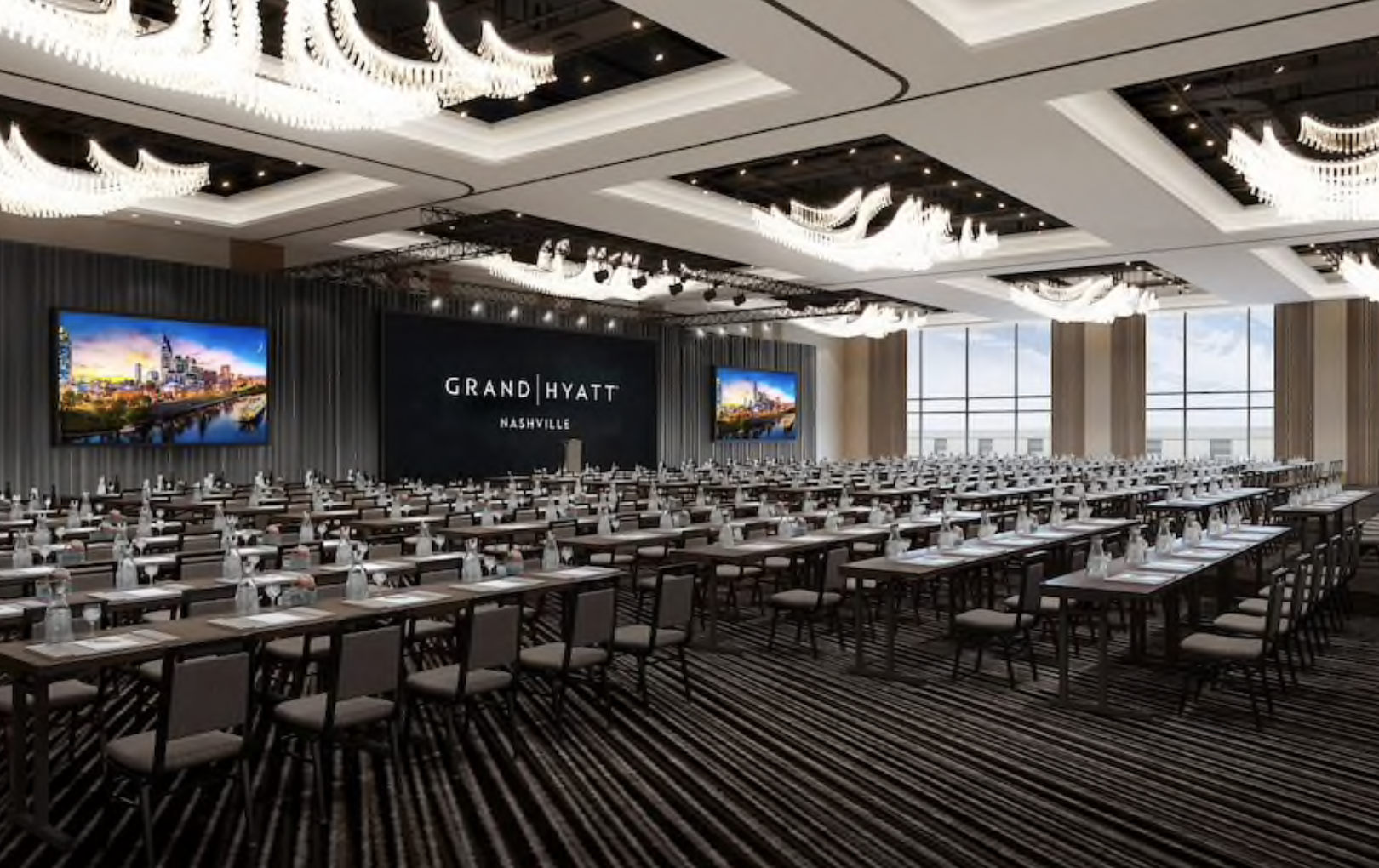 Grand-Hyatt-Nashville-P005-Grand-Hall-Classroom-Setup16x9
BNARN-P0110-Summit-Ballroom16x9
Grand-Hyatt-Nashville-P008-Piedmont-Room-Conference16x9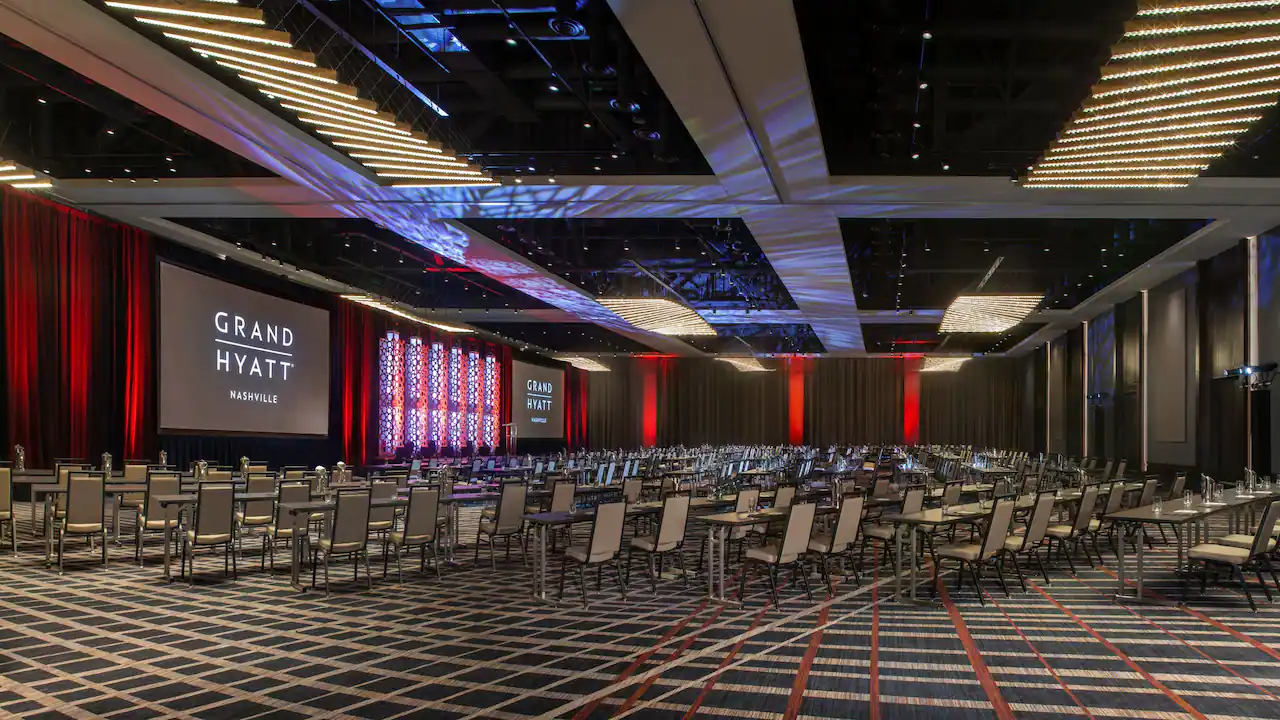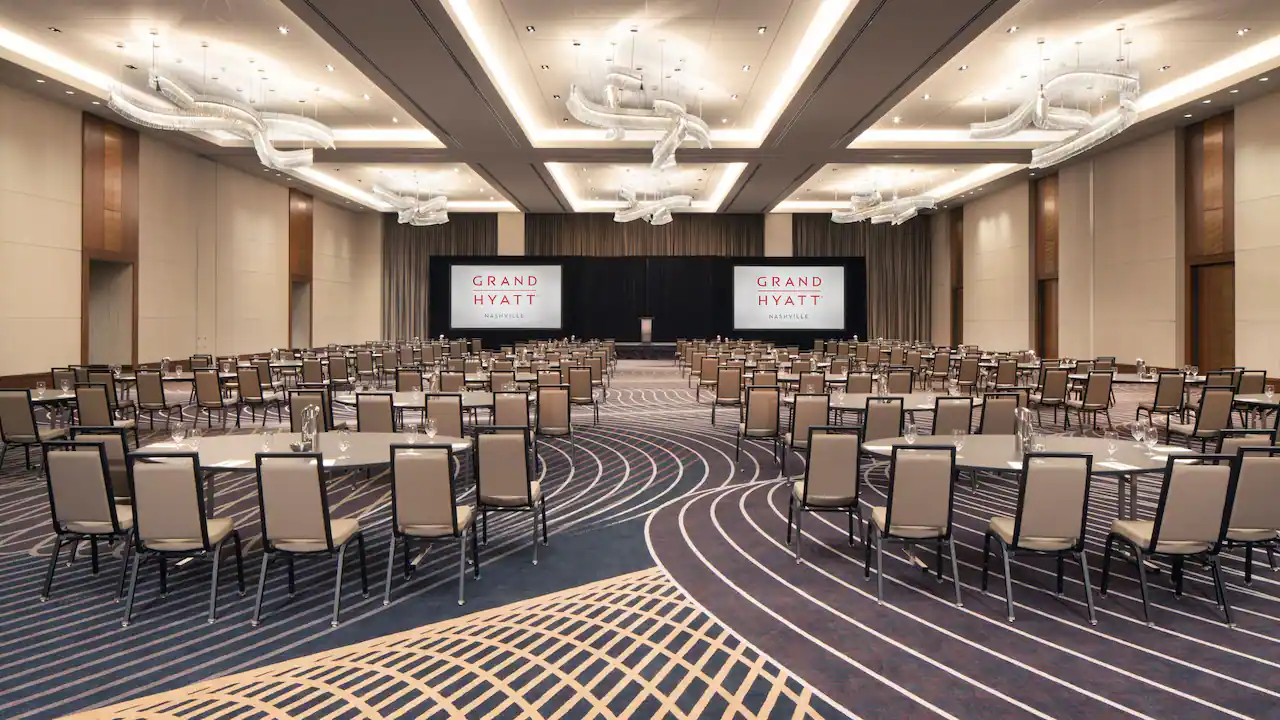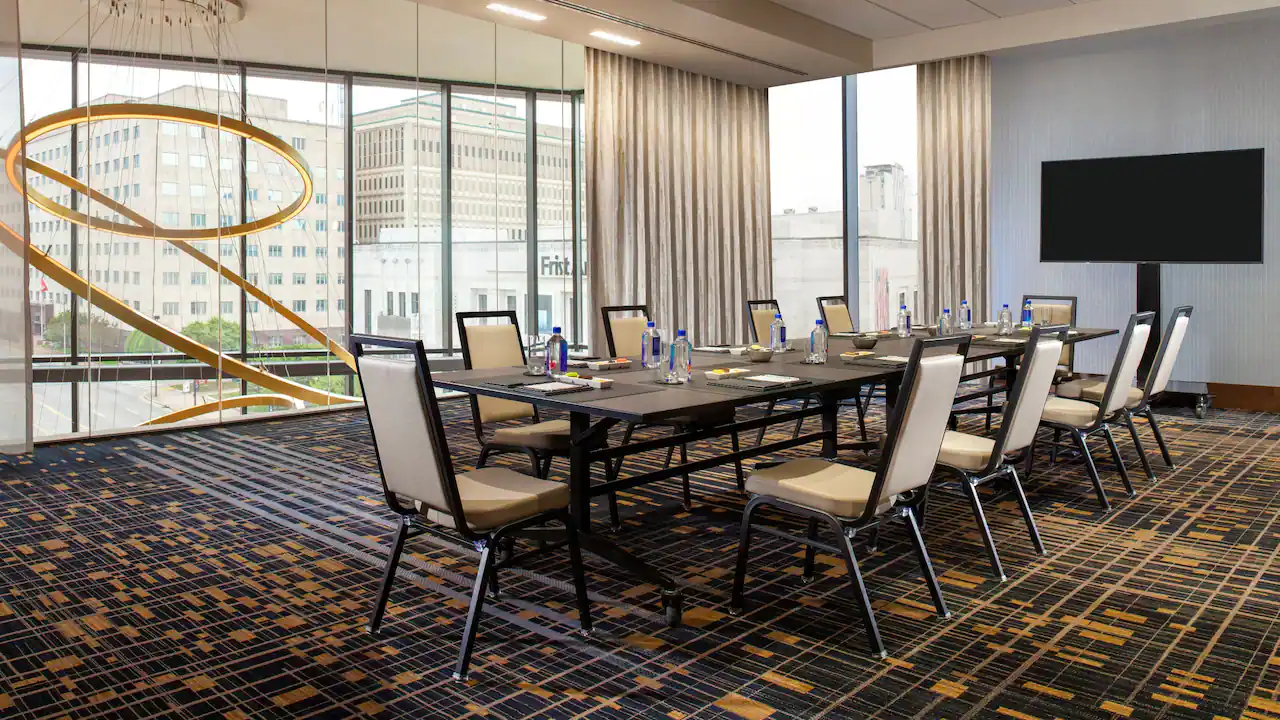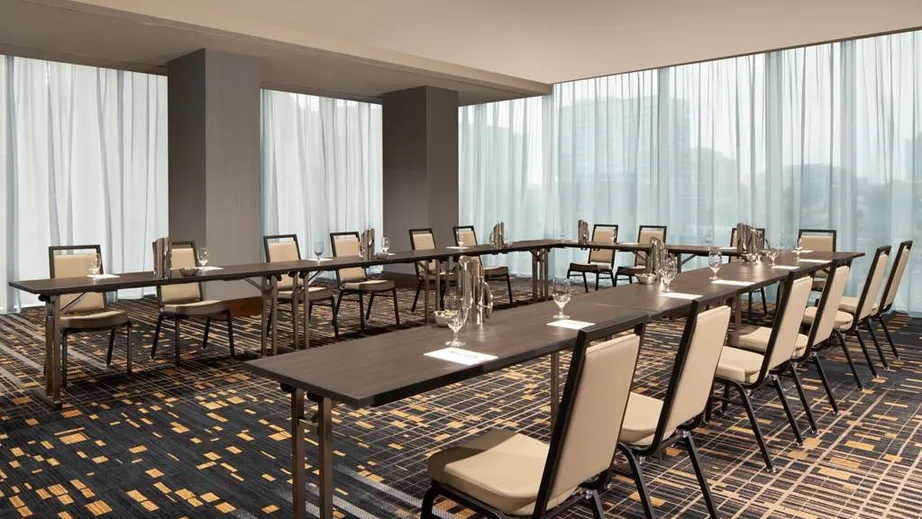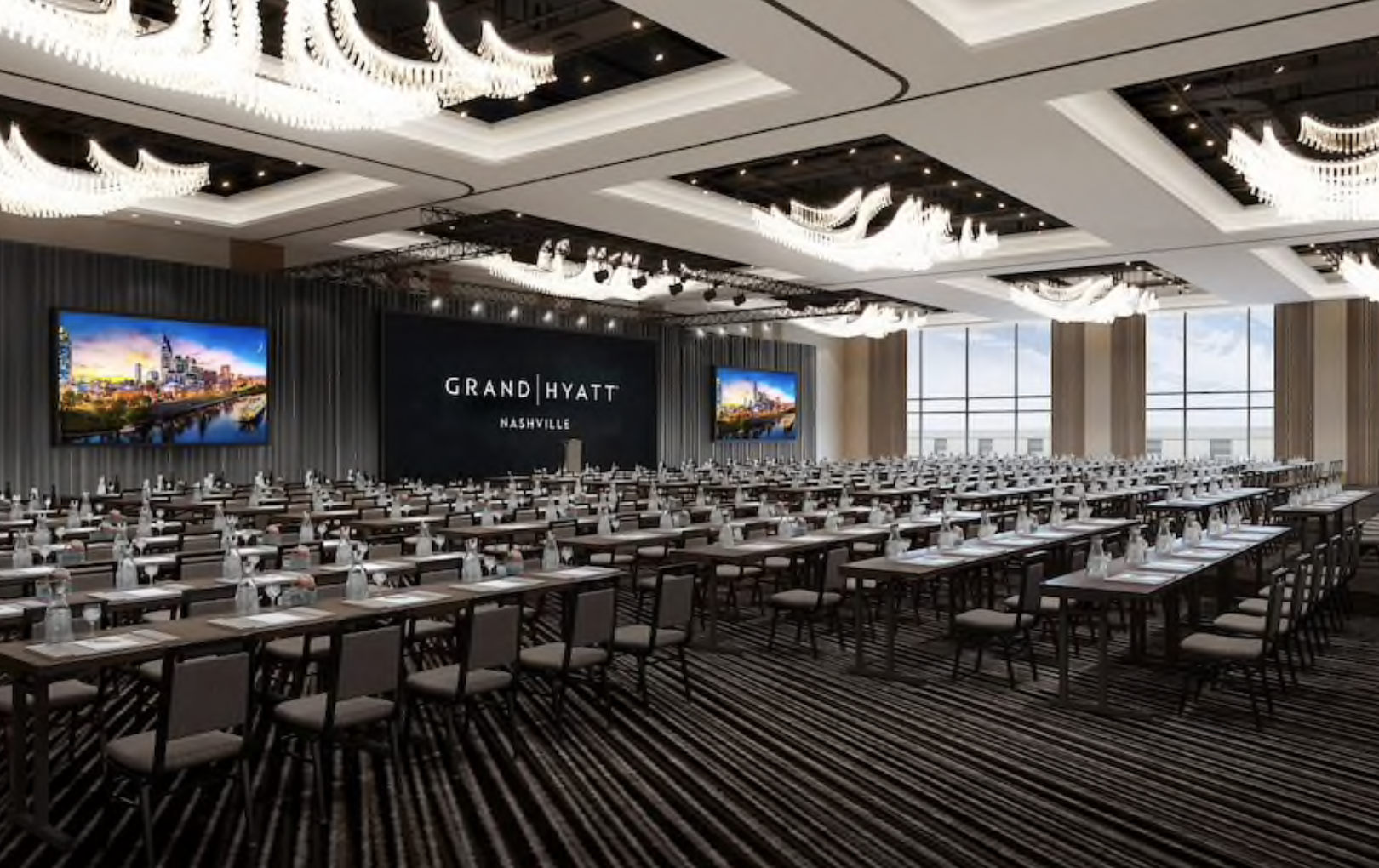 [/et_pb_text][/et_pb_column][et_pb_column type="1_4″ _builder_version="3.18.2″ parallax="off" parallax_method="on"][et_pb_text _builder_version="3.18.2″]
DETAILS
CLIENT
Grand Hyatt
[/et_pb_text][/et_pb_column][/et_pb_row][et_pb_row admin_label="row" _builder_version="3.0.48″ background_size="initial" background_position="top_left" background_repeat="repeat"][et_pb_column type="4_4″ _builder_version="3.0.47″ parallax="off" parallax_method="on"][et_pb_text admin_label="Text" _builder_version="3.0.74″ background_size="initial" background_position="top_left" background_repeat="repeat"]
The new Grand Hyatt Nashville is part of a larger development that will add much to the Music City's entertainment and dining offerings too.
October 1 saw the debut of the 591-room Grand Hyatt Nashville in the 17-acre Nashville Yards retail, entertainment, and residential district, which is still under development. When complete, that district will have 400,000 square feet of shops, eateries, and bars plus another 400 hotel rooms from a different brand.
NashvilleGrandHyattBlrm.pngLocated three blocks from the Music City Center convention facility, the Grand Hyatt has 77,000 square feet of meeting space of its own, including a 20,000-square-foot grand ballroom with 22-foot ceilings and a 13,000-square-foot junior ballroom with 23-foot ceilings. In addition, there are 32 breakout rooms and more than 15,000 square feet of pre-function space, most of which has floor-to-ceiling windows. An 1,100-square-foot covered outdoor terrace sits alongside the grand ballroom, offering wide views of downtown Nashville. There is also a VIP lounge plus two broadcast lounges equipped with state-of-the-art audiovisual equipment. And just outside its doors, the hotel has Nashville Yards park, a 1.3-acre green space.
[/et_pb_text][/et_pb_column][/et_pb_row][et_pb_row _builder_version="3.18.2″][et_pb_column type="4_4″ _builder_version="3.18.2″ parallax="off" parallax_method="on"][et_pb_text _builder_version="3.18.2″]
PRODUCT REFRENCES
[/et_pb_text][/et_pb_column][/et_pb_row][et_pb_row _builder_version="3.18.2″][et_pb_column type="4_4″ _builder_version="3.18.2″ parallax="off" parallax_method="on"][et_pb_shop type="product_category" include_categories="465″ _builder_version="3.18.2″][/et_pb_shop][/et_pb_column][/et_pb_row][/et_pb_section][et_pb_section fb_built="1″ background_video_pause_outside_viewport_1="on" background_video_pause_outside_viewport_2="on" background_video_pause_outside_viewport_3="on" _builder_version="3.18.2″ background_color="#f5f1e8″ custom_padding="|0px||" global_module="3927″ locked="off"][et_pb_row make_fullwidth="on" custom_padding="37px|0px|0|0px|false|false" background_video_pause_outside_viewport_1="on" background_video_pause_outside_viewport_2="on" background_video_pause_outside_viewport_3="on" background_video_pause_outside_viewport_4="on" background_video_pause_outside_viewport_5="on" background_video_pause_outside_viewport_6="on" _builder_version="3.0.71″ background_size="initial" background_position="top_left" background_repeat="repeat"][et_pb_column type="1_5″ _builder_version="3.0.47″ parallax="off" parallax_method="on" background_video_pause_outside_viewport="on"][et_pb_text _builder_version="3.18.2″ text_font_size="13″]
Showroom
By appointment. Book a time >
259 Victoria St, Abbotsford VIC 3121
Mon – Fri: 10:00am – 5:00pm
hello@hospitalityfurniture.net.au
(03) 9421 6608
[/et_pb_text][/et_pb_column][et_pb_column type="1_5″ _builder_version="3.0.47″ parallax="off" parallax_method="on" background_video_pause_outside_viewport="on"][et_pb_text _builder_version="3.18.2″ text_font_size="13″]
Brands
Accento
Arconas
Arrmet
Calligaris
Capdell
Colos
et al.
Gaber
[/et_pb_text][/et_pb_column][et_pb_column type="1_5″ _builder_version="3.0.47″ parallax="off" parallax_method="on" background_video_pause_outside_viewport="on"][et_pb_text _builder_version="3.18.2″ text_font_size="13″]
Luxy
Modus
Paged
Passoni
Pedrali
Pointhouse
Scab Design
Seven Sedie
[/et_pb_text][/et_pb_column][et_pb_column type="1_5″ _builder_version="3.0.47″ parallax="off" parallax_method="on" background_video_pause_outside_viewport="on"][et_pb_text _builder_version="3.18.2″ text_font_size="13″]
SF Collection
Softline 1979
stabilla
Systemtronic
Traba
Vondom
Xedra
Zaneti
[/et_pb_text][/et_pb_column][et_pb_column type="1_5″ _builder_version="3.0.47″ parallax="off" parallax_method="on" background_video_pause_outside_viewport="on"][et_pb_text _builder_version="3.18.2″ text_font_size="13″]
About
Portfolio
Blog
About us
Contact Hospitality Furniture Concepts
Our Brands
Our Services
Jobs
Financing 
[/et_pb_text][/et_pb_column][/et_pb_row][et_pb_row make_fullwidth="on" custom_padding="37px|0px|0|0px|false|false" background_video_pause_outside_viewport_1="on" background_video_pause_outside_viewport_2="on" background_video_pause_outside_viewport_3="on" background_video_pause_outside_viewport_4="on" background_video_pause_outside_viewport_5="on" background_video_pause_outside_viewport_6="on" _builder_version="3.0.71″ background_size="initial" background_position="top_left" background_repeat="repeat"][et_pb_column type="1_5″ _builder_version="3.0.47″ parallax="off" parallax_method="on" background_video_pause_outside_viewport="on"][et_pb_text _builder_version="3.18.2″ text_font_size="13″]
Seating
Indoor Chair | Outdoor Chairs
Designer Indoor Chairs | Designer Outdoor Chairs
Booth Seating
Indoor Stools | Outdoor Stools
Designer Stools
[/et_pb_text][/et_pb_column][et_pb_column type="1_5″ _builder_version="3.0.47″ parallax="off" parallax_method="on" background_video_pause_outside_viewport="on"][et_pb_text _builder_version="3.18.2″ text_font_size="13″]
Tables
Indoor Tables | Outdoor Tables
Side Tables | Table Tops
Table Bases | Designer Bases 
[/et_pb_text][/et_pb_column][et_pb_column type="1_5″ _builder_version="3.0.47″ parallax="off" parallax_method="on" background_video_pause_outside_viewport="on"][et_pb_text _builder_version="3.18.2″ text_font_size="13″]
Workplace
Seating
Office and Task Chairs
Lounges
Tables
[/et_pb_text][/et_pb_column][et_pb_column type="1_5″ _builder_version="3.0.47″ parallax="off" parallax_method="on" background_video_pause_outside_viewport="on"][et_pb_text _builder_version="3.18.2″ text_font_size="13″]
Commercial
Arconas – Public Spaces
Waste Management
[/et_pb_text][/et_pb_column][et_pb_column type="1_5″ _builder_version="3.0.47″ parallax="off" parallax_method="on" background_video_pause_outside_viewport="on"][et_pb_text _builder_version="3.18.2″ text_font_size="13″]
Quick Menu
Portfolio
Blog
Quote List
About Us
Contact