Tasman Stainless Steel Twin
Tasman Twin base, high-quality stainless steel adjustable feet.
Material: Stainless Steel
Suitability: Internal
Weight: 6kg
Warranty: 1 year
Dimensions



930 x 620 mm      720mm     50mm
Colours and Finishes
Matt Black and Matt White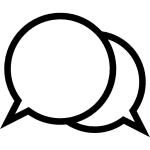 Get help. Email now, call (03) 9421 6608 or make a showroom Appointment >
Copyright © 2017 Hospitality Furniture Concepts. All rights reserved.
Hospitality Furniture Concepts is proudly founded and based in Australia.